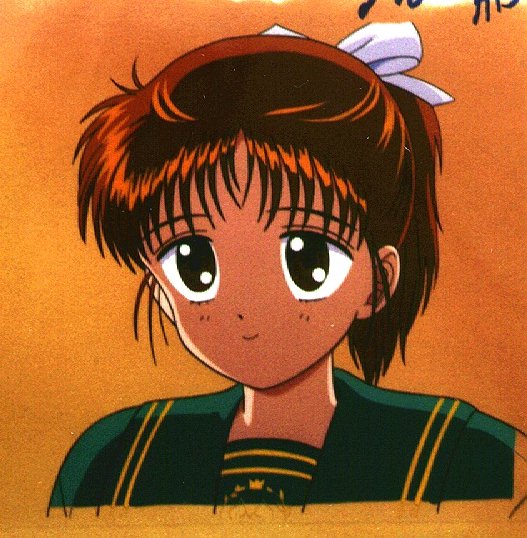 Miki Koishikawa, Miki is a junior in high
school student.
Her best friend is Meiko.Miki has been in
love with Ginta since middle school and he
loves her too but certain circumstances
prevented them from being together.she meets the
guy who is going to be her step-brother and falls
for him. When Ginta realizes that there is going
to be competition, he decides to show Miki how
much he loves her. Miki is confused and has to
decide between Ginta and Yuu. Not wanting to hurt
Ginta, she keeps asking for more
Miki is in the tennis club.
She also has an exchange diary that she
exchanges with Meiko and this is how Miki
shares her secrets with Meiko. Miki also has
a robot voice recorder that she leaves message
for people she cares about. The robot voice
recorder plays an important role in the show.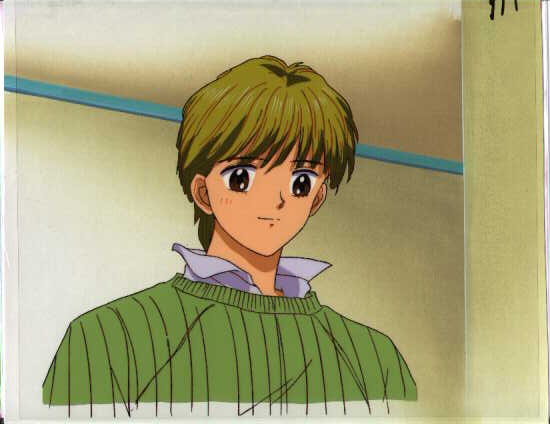 Yuu Matsuura,Yuu is the son of the couple that
switches partners with Miki's parents.
There are alot of girls that want yuu,like Arimi,
Suzu, Anju and Jinny all try to win Yuu's love but
he only has eyes for Miki.
Yuu's hobbies are architecture and teasing Miki.
In middle school, he was on the tennis club and
he is excellent at sports (especially basketball).
Because of his love for architecture, he spends a
lot of time at the old library on the school campus.
There he researches works by Gaudi and other
famous architects as well as works by Miwa. At the
library is where he meets Miwa Satoshi ,the son of the
architect. Miwa becomes Yuu's best friend. At
first, Yuu thinks that Miwa is gay because of the
library incident and soon the whole school thinks
that they are a couple! Miki just can't believe
it but then she decides that they just look too
good together and thinks that Miwa is her
biggest competition for Yuu.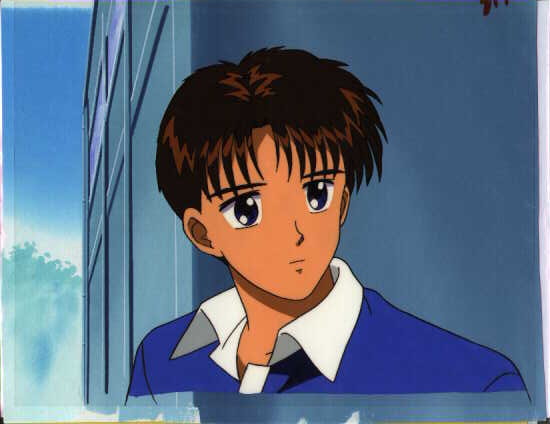 Ginta,is Miki's best male friend and
has been in love with her since middle school.
Ginta and Miki get along wonderfully until
he lets her know that he loves her and forces a
kiss in episode 3. Then Miki wants nothing
to do with him.
Ginta can`t get Miki so he teams up with
Arimi to make Miki jealous.
This works because all Miki can think about
is Ginta and Arimi. Yuu is there to help her,
though.
In episode 23, Ginta finally realizes
that he probably lost Miki to Yuu for
good and he confides in Arimi about this.
In episode 26, Miki tells Ginta that her
and Yuu are now a couple. Ginta is upset but
not really surprised. He tells Miki that if Yuu
ever hurts her, he will make him pay for it.
He will hold that anger in him until then.
Having decided that, he tells her, he feels
much better.

Meiko,is Miki's best friend. They have
been friends since they met in seventh
grade. Meiko is very, very rich. Her parents
hate each other but won't divorce because of
financial situations.
Neither wants to take responsibility for Meiko,
so she has spent most of her life feeling unwanted.
She protects her feelings and heart until it almost
drives Miki away from her. Meiko is a great l
istener and always has some advice for Miki
when she needs it. She also has a very dry sense
of humor.
Meiko has a forbidden romance with her teacher,
Namura-sensei, and has been dating him since she
was 15. They met in the school library
and after 6 months,
confessed their feelings for each other.
When he finds out that he is going to be
teaching her class, he tells her they have
to stop dating until she graduates. Everyone
finds out Meiko's secret in episode 15 and Namura
leaves in episode 17. While Namura is gone,
Miwa Satoshi makes a play for Meiko's heart.
At first she is unresponsive but then she starts
to soften up towards him as he encourages her
to write.